Seriously, I need to do more than shop and run. It's raining right now and I'm sitting at home taking pictures of a bra.
So I open the package and I immediatly think "Cute – but not enough support, no way!" But to be fair to the bra I gave it a quick run this morning. To my surprise it held up fine. I only took it out for a three mile run and it was great. Soft and supportive enough for me, but I'm not large breasted – so I'm not sure how it would hold up on someone who was a D cup. If I didn't have back fat – I'd model it for you myself, but here ya go:
The strappyness was really cute and I loved the logo on the back (I might also wear it under a chocolate tank):
Here is the bra modeling with me feet and new road shoes (notice the purple toenails on my right foot – I really hope the new Trances help with that because the lack of toenails disturbs me)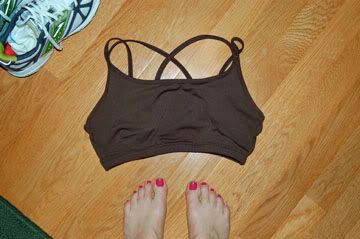 Here is the bra paired with the skirt – adorable: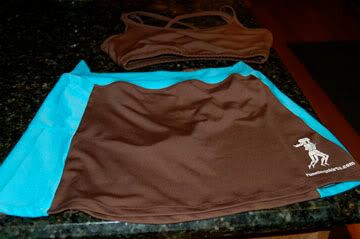 Rowdy usually hides when I bring out the camera – I'm sure he thinks I'm going to make him wear the bra:
I meant to include the iPod pocket photo in the skirt review but I forgot: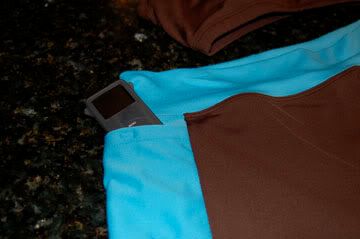 And, to end the suspense – I now have four baby eggs in my nest. I only had three yesterday – I know you were concerned. Now I'm sitting here wondering if I should move the basket out of the rain so they don't get too wet or cold.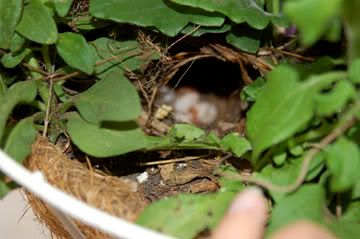 Do we need any more proof that I have too much time on my hands?