Today was supposed to be a bleacher workout, but the bleachers were wet – so I ended up running a few miles on the track with my friend Cindy (who needs a blog btw). Massoman was also there doing speedwork. The gate was locked so we had to jump the fence, that was fun.
I've done better at my food this week, getting closer to the 1200 calories per day. Weight lose was .6 lbs. Not much, but I'll take it. Down is down and I must be diligent and keep it up. I think the exercise calories seem low, I'll have to look into that.
Daily Averages
food calories: 1,481
exercise calories: 213
net calories: 1,268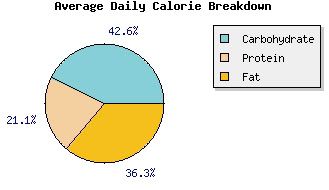 It also seems cutting back on the avocados has helped with my fat intake – although, I'd like to see less carbs and more protein in the mix. That's my goal for this week. A tough one too, considering at times I have meat issues. But that's a post for my soon to be psychiatric blog.
Happy day everyone. Oh, and Rowdy's doing much better – two open eyes today.