Today was an unproductive day – I ran 2 miles with Massoman – then walked one Donkey mile – I came home took a shower and went to sleep for 2 more hours – I then proceeded to get up and take out the dogs and then go back to bed for 2 more hours – I hope I'm not coming down with something – Actually – I'm just lazy.
I also cannot remember how to use punctuation.
And since I have nothing of substance or anything running related to leave you with – I give you this photo.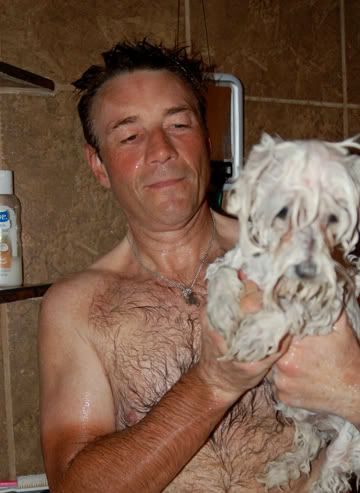 Because I don't care if he gets mad.