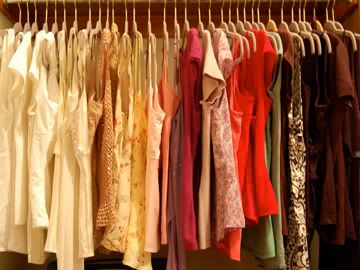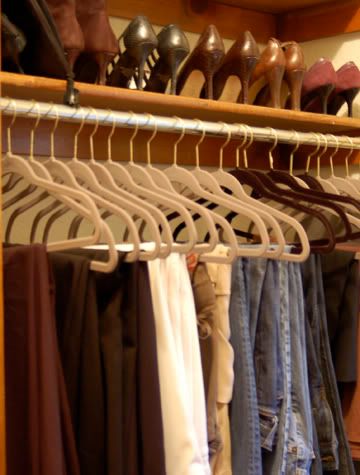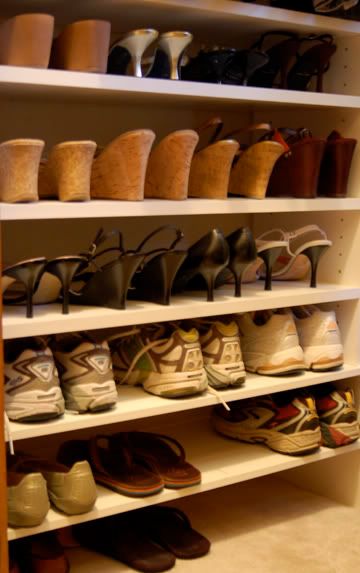 I know exactly what you are thinking: "Where's the blue?" Me too. I can't believe I don't own a single blue shirt.
I've spent hours organizing. I've donated 12 garbage bags of clothing that doesn't fit me to the local charity. It felt good to let those things go. Now I regret not taking a before picture.
I will do my best to keep it this way. This is my new year's resolution to the man who hasn't said a word about the 40 lemons or gallon of grade B maple syrup sitting in our refrigerator.
Have mercy on the fashion whore.