Saturday morning I talked to my sister Amy and she told me she made pancakes for breakfast. And that reminded me about the gallon of maple syrup I had sitting in my fridge. So I decided to make pancakes too. I had most of the ingredients, except enough milk or sugar – so Kenza and I improvised and filled in the gap with Coffeemate creamer and brown sugar Splenda.
My first few attempts at flipping the pancakes were a disaster. So my Kenza takes over and turns up the heat. She made the most awesome looking pancakes.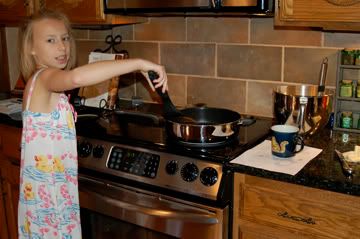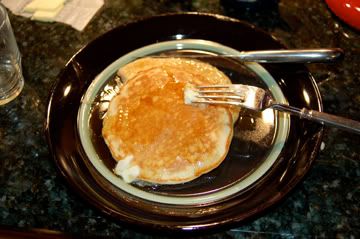 But they tasted kind of funny. So she ate plain butter instead, which is totally unfair.