If your eyes are closed and you have thick socks on. No really, it is looking much, much better as days goes by. The puckering is flattening out, and as the floors dry they aren't looking so dark. It's not like we recently installed them to increase the resale value of our home or anything.
I think we are going to need to work on re-staining some of the baseboards though.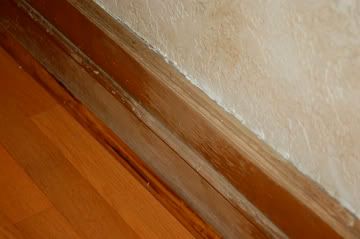 And we have some drywall and minor carpet repair in the master bedroom. Which we'll fix immediately because I need a perfect boudoir in order to get restful sleep so I can be glamorous and sexable for husband Michael, like every other well-mannered stay home wife.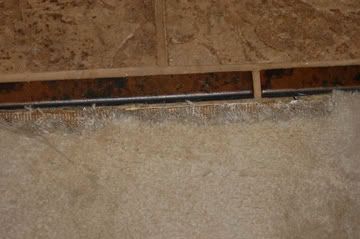 Then there is the area rug we draped over the patio furniture so it could dry. It also happens to be Donkey's favorite area rug and he doesn't seem to mind if it's on the floor or not. I actually think that big lug prefers it outside.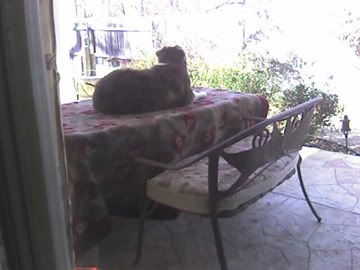 Did I mention that the washer hose burst like a broken fire hydrant while we were away? And the dog's kennels happen to be in the laundry room? Donkey thought it was playtime, but poor Rowdy is still quite traumatized by the ordeal; he'll be in therapy for months. And then there's Rikki, but she was a mess before this whole thing happened.
But not us, we did amazingly well not having any nervous breakdowns. We made a great water-sweeping/cleaning/furniture catching team. And surprisingly no F-words were exchanged. I've had a tendency in the past to over-react and dramatize things. Except for the winds, they were 50 mph, not 30. I guess my point is, shit happens, life goes on and it's never really as bad as you think it is.
So anyone want to buy a newly remodeled home?