My sister Amy, my brother-in-law Doug, and friend Leslie ran in the Indy St. Particks Festival 5 mile run today. It was Amy's and Doug's first race. Everyone both did great, even if Amy ended up with huge blisters on her feet (and blames me).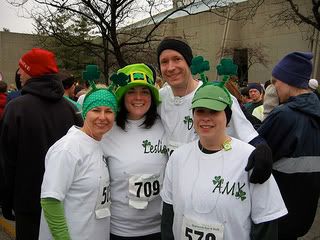 I'm not a beer drinker, but if I run a windy St. Patrick's day race in 29 degree weather, then I demand green beer. Sadly, there was no beer to be found after the race. We however did force a local bartender to make us some green beer during lunch. It really wasn't the same as having green beer at 9AM, but it was sufficient.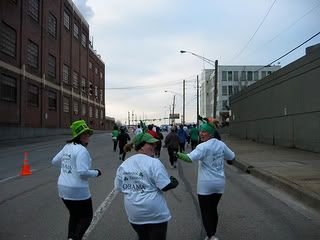 I'll put more photos up when I'm home. Sorry for the typos. I'm tired from travel and the race, but not as tired as my mom, who made dinner for 12 while watching 4 grandchildren. She's pretty super.