I spent the day helping my sister tile her kitchen in Lafayette, IN. Joy, joy. Fun times for spring break.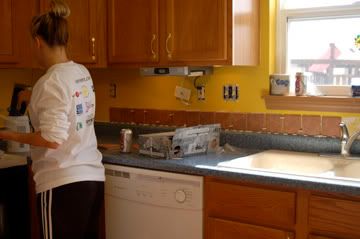 We decided we needed a break . . . And since it was St. Patty's Day – we NEEDED green martinis. And wine. And we needed to call RBF Kim because there are so many RBFers in Lafayette, Indiana. Besides, Kim is so cool.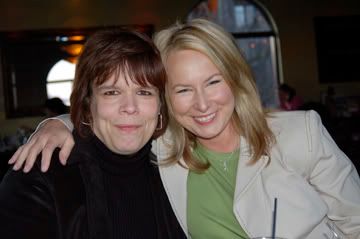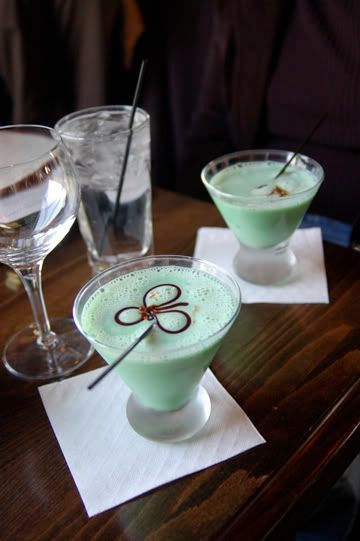 It went from wine to martini to worse.
Very Quickly.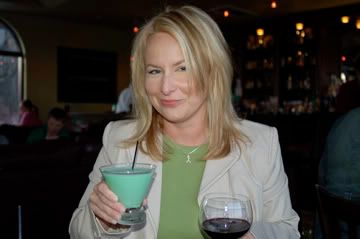 Loving the Irish Manicure.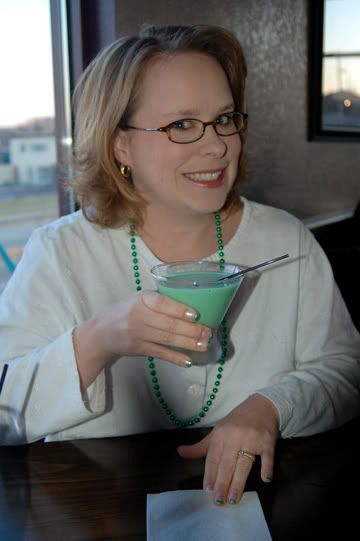 I'm quite certain I'll regret this in the morning. But we had a blast, Kim is so awesome and a total inspiration! Are my eyes swollen from tiling too much, or is it my imagination?