Organization is this year's resolution, and I've been good – very good. My closet is still a stellar example of color coordinated neatness, and with my latest retail therapy relapse, it's also full of many things blue. Along with the blue and new shoes, I also purchased a strapping new handbag. A handbag so glorious it shames all others.
This is where the organization comes in: moving crap from old handbag to new handbag. Unfortunately, I've played this game for about nine bags now, leaving behind the useless crap and moving only the really important crap like lip gloss and tweezers.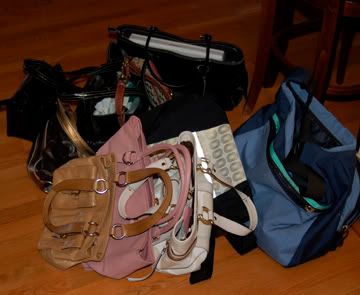 So today, instead of running, I spent much of my day de-crapping my handbags. And it wasn't pretty; in fact it was downright embarrassing. I'm surprised I didn't find any dead rodents amongst the forgotten pens and trillion receipts.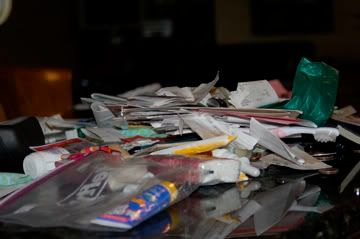 However, on the bright side, I also found many useful things: 2 tubes of toothpaste, 13 tampons, a laptop and $47.00. You just can't have too many extra tampons. And tucked into the side pocket of one handbag was an unfamiliar note labeled "private" on the outside. The kind of private which meant I had to open it immediately.
I'm not quite sure how I should feel about this. It really is adorable, but don't crushes start around age 30?