So here I am drinking my coffee and reading my morning blogs when I get to 21st Century Mom's blog and she has posted a picture of herself from a challenge to take a picture of yourself right now, first thing in the morning. (See, it's so early my sentences don't even make sense.) Mom must be an amateur, because I can so top that picture. So here I am, right this minute. You just can't beat Texas Morning Hair! And if you can, show me and let me know.
Free masthead to the worst morning picture.
"I'll never run a marathon Amy" is the judge, she just doesn't know it yet. Saturday morning, April 28th, is the last day to post. Winner decided on Sunday.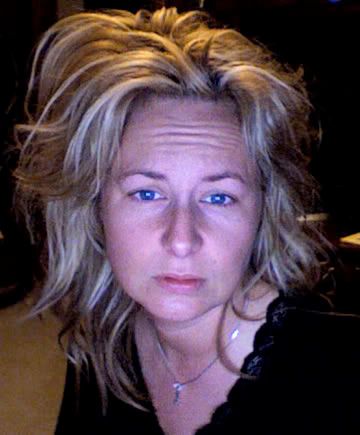 Sadly, this picture is better than the sixth grade one. In other news, I am running today AND tomorrow.